Tony Bowyer Print. Est. 1969
Professional, reliable & competitively priced
We are a family-run design studio and commercial printers based in Moordown, just north of Bournemouth.
IN-HOUSE PRINT & FINISHING
Business Cards • Letterheads
Compliment Slips • Brochures • Price Lists
Newsletters • Reports • Catalogues
Manuals • Flyers • Folders • Menus
Invoice Sets • Labels • Wrappers
Postcards • Business Reply Cards
Envelopes • Multipart/NCR Books & Sets
Prospectuses • Continuous Stationery
Wedding Invitations • Save the Date Cards
Party Invitations • Christening Invitations
Change of Address Cards • Notepaper
Order of Service Cards • RSVP Cards
Gifts Cards • Menu Choice Cards
Place Cards • Table Plans • Table Menus
Funeral Order of Service Cards/Booklets
Thanksgiving Order of Service Cards/Booklets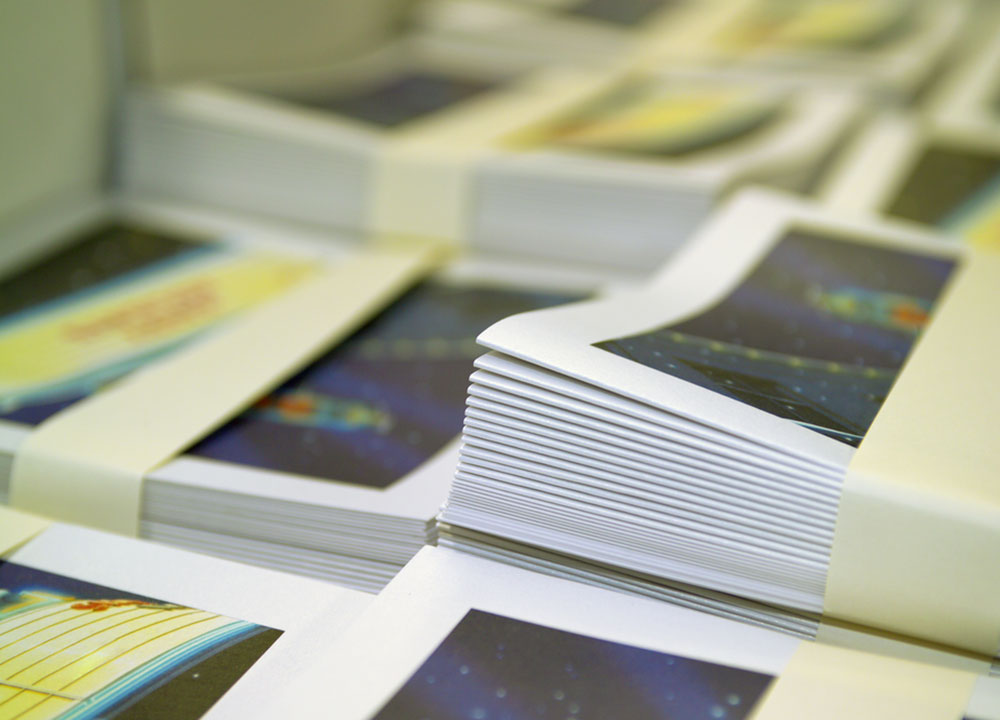 Numbering • Folding • Creasing
Perforating • Padding • Stitching
Trimming • Cutting • Drilling
Collating • Round cornering
Matt, Gloss & Soft Touch Laminating
Foiling • Holographic effects
Comb binding • Spiral binding
Spine wrapping
Transforming the ordinary to extra-ordinary with metallic or holographic foils and laminations, creating eye-catching effects on a wide range of printed materials
Our own creation, a premium binding style for booklets, brochures, student dissertations, etc. We call it Spine-Wrap
Intended for one-offs & small quantities, when presentation really matters!
Our experienced in-house designer, Nichole, takes the time to understand your needs, hopes & expectations.
Meet your designer and work through design ideas together on screen.
Nichole would be delighted to work with your ideas, themes and colour schemes to create a completely bespoke and highly personalised design for your special occasion.
Nichole
Designer & Office Manager
You are going to find us
Professional & Friendly
Tony Bowyer Print uses paper and board certified by The Forest Stewardship Council® (FSC)
The FSC logo on the stock we buy indicates that it is produced from sustainably sourced materials. We support the aims of the FSC and we ensure that by using accredited suppliers we can trace our paper & board back to the forests from which they came. These forests are managed to protect wildlife habitat and respect the rights of local communities.
Please feel free to contact us for information or advice on any aspect of our services & products.
CALL US on 01202 514886
Monday – Friday, 8.30am – 5pm
Email: sales@tonybowyerprint.co.uk