Business
Office Stationery & Marketing Materials
At highly competitive prices
Tony Bowyer Print has all your corporate design and print needs covered, whether it's a simple logo design for your start-up company, a new look for your business stationery, or a full colour brochure to show off your products and services.
We offer digital, litho and continuous printing, a wide range of finishing services to complete the look, and all the ancillary services needed to complete your corporate print requirements.
Let us supply your office stationery, or the printed materials for your next marketing campaign … we guarantee a fast turnaround time, competitive prices and we'll deliver it with a smile!
The flexible printing options we offer lend themselves well to a wide range of business & commercial print needs, from posters and POS materials to corporate presentation folders, from notepaper & envelopes to multipart (NCR) books and continuous stationery.
High volume work
Our conventional Litho presses produce a top-quality end result for high volume office stationery and promotional literature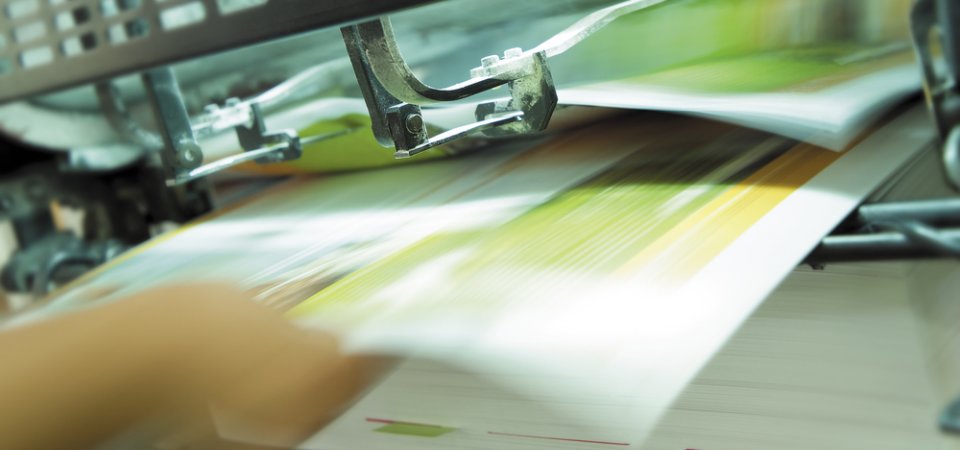 Smaller, more urgent jobs
Our high speed Konica Minolta Digital Press delivers those shorter print runs or more urgent jobs where budget is as important to you as print quality
Digital cutting & creasing
For labels, P.O.S materials, lightweight cartons & more, our fully-automated, high-precision ColorCut Pro technology totally changes the game!
Help, I'm not sure what I need!
Your requirements may not fit perfectly into either Litho or Digital printing. Tell us what you are trying to achieve and we can recommend the method of production that will best suit your needs.
We're happy to offer guidance to ensure you get what you want!
A Complete Service
Backed up by years of experience
Cost-effective Commercial Artwork
Our in-house designer, Nichole, is able to produce artwork that easily undercuts the prices charged by advertising and marketing agencies.
She will take the time to understand you, and your needs & expectations - with the aim of building the trust and confidence that makes a successful design & print partnership.
We're happy to work in any way that suits you best; you can supply us with your own artwork, work with Nichole to develop your design ideas or, if you prefer, leave us to develop your concept for you.
Please feel free to get in touch to arrange a personal visit, or to discuss your needs with Nichole over the phone.
Helpful advice
Lee's years of experience in the print business allows him to advise on the best type and weight of stock for your particular job, and to help you select the right finish. These decisions are important - there is a wide range of paper and board to choose from and Lee can help you avoid making any expensive mistakes.
High quality results
Lee has managed our print room since 1989; his high level of quality control and attention to detail are matched only by meticulous planning, from plate making through production, to collating and distribution.